williamsville7

Return to First Page
Williamsville Bridge - January 19, 2010
WGN 45-13-05
Hi!
I have discovered that friday is not a good day to visit Williamsville Bridge. I was hoping to catch the crew drilling holes and driving the wood nails. They can use a maul effectively while driving the wood nails on a flat surface. The Worrall crew has a more awkward swing and it will be interesting to see the jackhammer device they are "inventing" It would be nice to compare the two methods.
Here are are a few pictures without people showing a nearly completed second lattice.
- Ray Hitchcock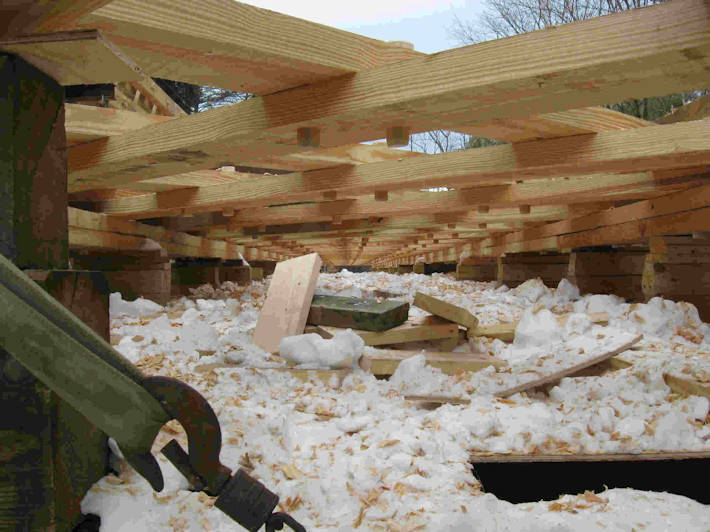 Second lattice truss, full length.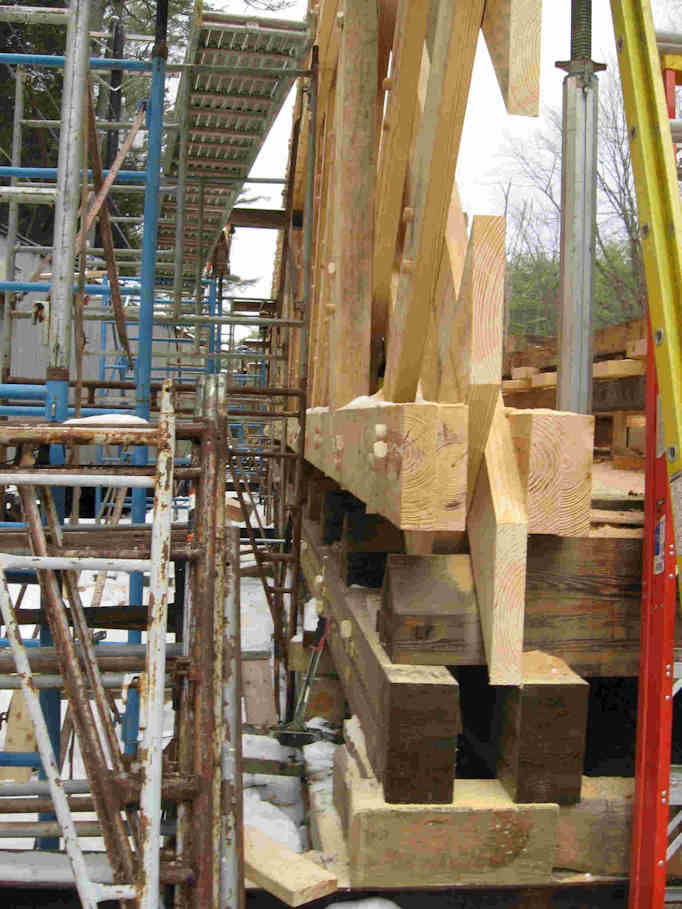 The first truss, standing.
The second truss supports.
The second truss detail.

Joe Nelson, P.O Box 267, Jericho, VT 05465-0267 This file posted 01/22/2010