hutchins_091012
Hutchins Bridge Reconstruction Progress - October 12
WGN 45-06-07
October 12, 2009 - Things are really coming together at the work site this Monday morning. The sheathing has been completed and the portals have been prepped for the white paint characterizing all of Montgomery's Jewett Brother bridges.
Meanwhile work goes on clearing the site of construction material and equipment.


The east portal sheathing has received its undercoat. The final coat will be white, as are all of Montgomery's Jewett bridges.
A veiw of the south side. The concrete pilings in the stream bed are temporary, cast there to support the steel scaffolding used in the renovation.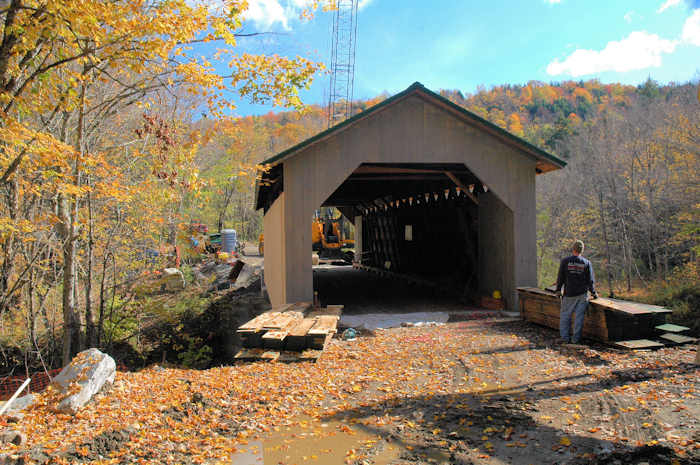 West portal sheathing is complete and has received the first coat of base paint.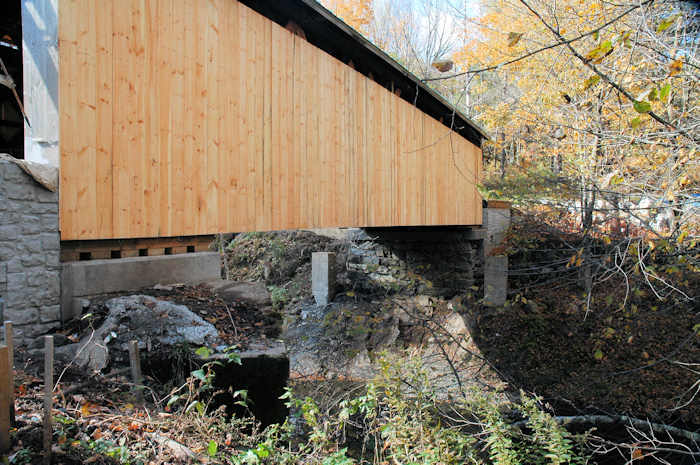 A view of the north, or downstream side, of the west abutments and east bedding timber.

Joe Nelson, P.O Box 267, Jericho, VT 05465-0267 This file posted 10/15/2009